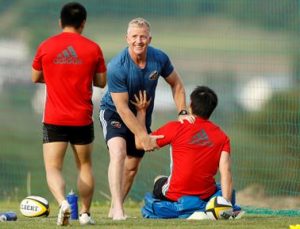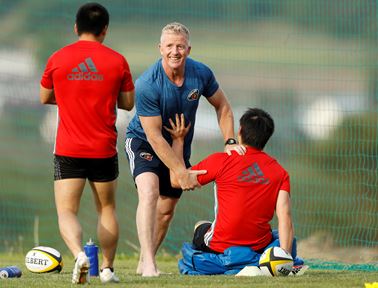 As the director of the sport consultancy Fit3k, John has operated at the international level in sport for 20 years. Previously the strength and conditioning coordinator for the Japan Rugby Union (2012-2015), John Pryor has earned international acclaim through the use of innovative training methodologies derived from a deep devotion to biomechanical, physiological and motor learning research.
Not one to rest on research alone, John has always tried to put any ideas into practise himself, and with his small group of "experimental athletes". The methods that work then move forward to his serious teams.
A graduate of Southern Cross University with a Master of Health Science in biomechanics, Pryor has excelled at the highest levels of international rugby and has played a key role in the success of Japan's National Team.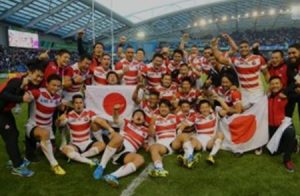 In no other circumstance was the importance of training specificity more readily apparent than in World Cup competition when Japan upset the Springboks of South Africa, as players, coaches and observers all credited the fitness of Japan's National Team as central to its success. Japan's victory is widely regarded as the greatest upset in the history of rugby, with Pryor developing a unique and highly specialized approach to rugby training in advance of the competition.
Before taking on his responsibilities with the Japan Rugby Union, John also worked as a strength and conditioning coach with the Australian Rugby Union. He has been full time at the Brumbies, the Waratahs and the Wallabies as a strength and speed specialist.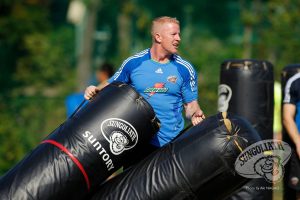 In Japan, John was also the Head of Athletic performance for Suntory Sungoliath with coach Eddie Jones. This period included multiple Japan and Top League championships and an unprecedented period of success.
Most recently, John has joined Fiji Rugby as the Head of Strength and Conditioning, preparing the team for the 2019 Rugby World Cup. John is a faculty member at GAIN, and is an accomplished and engaging international presenter.