As the director of the JointAction Group and the strength and conditioning coordinator for the Japan Rugby Union, John Pryor has earned international acclaim through the use of innovative training methodologies derived from a deep devotion to biomechanical and physiological research. A graduate of Southern Cross University with a Master of Health Science in biomechanics, Pryor has excelled at the highest levels of international rugby and has played a key role in the success of Japan's National Team in recent years.
Through his work with JointAction, Pryor has applied his unique expertise beyond the realm of athletic competition by seeking to prevent the kind of musculoskeletal injuries commonly found in the majority of work environments, including both physical labor and office work. With the goal of educating the workforce on methods to prevent these injuries through nutrition, fitness training and proper recovery, JointAction employs a system of analysis guided by Pryor's insight and experience in the most elite levels of athletic competition.
Pryor's own athletic experience is in track & field, where he competed mostly in events requiring explosive movements such as the throws and the sprints. These events spurred Pryor's initial interest in biomechanics and allowed him to develop a greater understanding of how highly specialized training methodologies can be used to create a tremendous advantage when properly applied.
In no other circumstance was the importance of training specificity more readily apparent than in World Cup competition when Japan upset the Springboks of South Africa, as players, coaches and observers all credited the fitness of Japan's National Team as central to its success. Japan's victory is widely regarded as the greatest upset in the history of rugby, with Pryor developing a unique and highly specialized approach to rugby training in advance of the competition.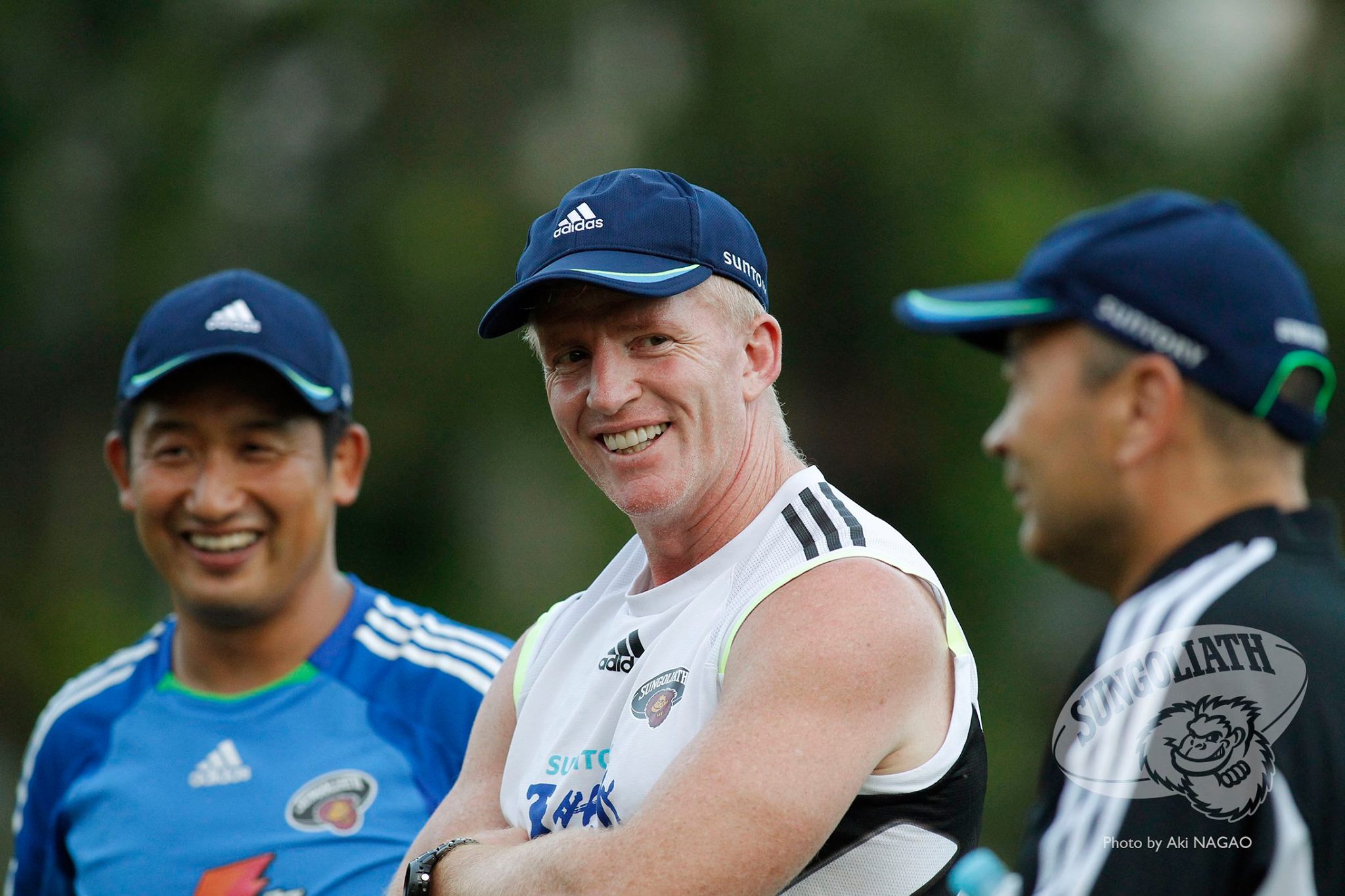 Before taking on his responsibilities with JointAction and the Japan Rugby Union, Pryor also worked as a consultant and strength and conditioning coach with the Australian Rugby Union. After three years with the Australian National Team, Pryor joined JointAction in 2008 and eventually returned to international rugby when he accepted a role with Japan's National Team in 2012. Currently, Pryor continues to work with both the Japan Rugby Union and the JointAction Group, utilizing his deep understanding of biomechanics and exercise physiology to generate consistently impressive outcomes in all of his professional endeavors.