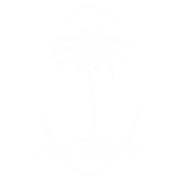 Low Impact Agility
Small Space COD
Must be warm & 100% ready before undertaking deceleration work in particular.
2x field sessions
2x gym-based sessions
SESSION A
barry tamura drill
low lateral drilling (sayers)
others?
Pick two of the below movements for the session
5 sets x 8 changes of direction for each exercise
Minimum 60s rest between sets
Change distances between hurdles to increase challenge
Lateral 1-5
Perturb/challenge trunk
Lateral shuffle (with aquabag hold)
Keep bag on inside
Lateral shuffle (with bag on forearms)
Keep bag still as possible
Must do all three exercises
Lunge paddle: 4 sets x 3 reps each leg
Electric fence: 4 sets x 3 reps each leg
Floor drags: 5 sets x 30m (as many stops as desired, must be high speed)
Aquabag lunge paddle
Run into paddle (& turn = progression)
Electric fence
Decel version (over stick)
Aquabag floor drags
Stop & restarts
6 sets x 2 turns (one each side)
Increase speed & distance from turn
Use sticks or lines wherever possible, plate must rip across body before turning step
Stop & go
Over stick, with plate throw optional
SESSION B
Discuss with JP or Marshy which ones you should do and how often.
Must complete all three exercises.
5 sets x 8 changes of direction (for first two exercises)
Lateral zig-zags: 4 changes of direction (around hurdles/obstacles if possible)
Minimum 60s rest between sets
Lateral shuffle (with plate bag rotations)
Over thin mats (if possible)
Aquabag rainbow shuffle
To target/cone touches
Lateral zig-zags (forward/backward)
With stick hold or plate look-throughs
Do exercise 1, then choose either 2 or 3 to add
Run, punch & backpedal: 4 sets x 2 each leg
Ball pick-ups/high catch & stop: 6 sets total
Minimum 60s rest between sets
Run, punch & backpedal
Punch to target
Ball pick-ups
Pick-up from grubber, or knock low cone over
High ball catch & backpedal
Partner needed
6 sets x 2 turns (1 each direction)
Increase speed & distance from turn
Minimum 60s rest between sets
Stop & go
With hydrovest or arms across chest
OPTIONAL COD CIRCUIT
Short distance shuttle runs:
9m – 12m – 15m
6 – 8 sets
2 – 3 sets each variation