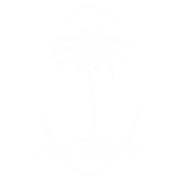 Patella Tendon
Shallow Range Control
Rotational Control
-These movements are dependent on the type of injury or history of injury you have at the knee.
-Pain & some stiffness is OK and to be expected, particularly when starting out with these exercises.
-Should you have sharp, persistent pain that is accompanied by swelling you need to consult with the medical/S&C staff.
-Discuss with JP or Marshy which ones you should do and how often.
-You should aim to progress through these phases as soon as you are able to
-When testing you should always aim for the highest level possible
-If you can't tolerate that level (due to pain or coordination being compromised) then stay at the level below and use that as your training/rehab strategy
-If you are using phase one & two (for pain relief), you can use the movements as frequently as you like, pre & post-training/games if necessary
Isometrics: pain-relief & high frequency
Isotonics: heavy, slow resistance & pain-relief
RFD: with an extended knee
Bulgarian split squat hold
Holds
Variations
Coaching points
-Comfortable bend with load but no pain
-Hinge at the hip is allowed to disperse stress away from tendon
Volume
4-5 sets
30-60s holds each side
Spanish squat
Variations
-Double-leg
-Single-leg
-Loaded
Coaching points
-Upright trunk position
-Knees between 30-60 degrees bend
-No pain during just mild load felt through tendon
Volume
4-5 sets
30-60s holds (each side)
Split squat
Holds
Variations
Coaching points
-Comfortable bend with load but no pain
-Hinge at the hip is allowed to disperse stress away from tendon
Volume
4-5 sets
30-60s holds each side
Step-off (counterbalance weight)
Variations
-Kettlebell/dumbbell
-Back loaded
Coaching points
-Keep arms straight, lift weight out in front as you bring rear leg toward the ground
-Lift toes on stance leg, shift weight into heel
-Tap rear toe on the ground then return to start position
-Don't bring weight too high up > will force extra load onto back extensors
Volume
3-4 sets
5-8 reps each leg
Fast step-up
Unstable load
(Easy)
Variations
-Aquabag
-Dangling weights
Coaching points
-Hit the step hard
-Straighten knee explosively
-Hold in top position for 2s
Volume
3-4 sets
6 reps each side
Swing step to box
W aquabag
(Moderate)
Variations
Coaching points
-Swing your free leg through fast
-Explosively straighten the knee
-Hold for as long as you can before planting foot on the box
Volume
3-4 sets
6 reps each side
1-2-3-4 hold
W stick
(Hard)
Variations
-Stick on back
-Aquabag on back
-Moving forwards
Coaching points
-Knee must be straight before striking the ground
-Hold must be for ~2s
Volume
3-4 sets
4-6 reps each leg holding
Rear foot elevated bend & punch
W aquabag
(Easy)
Variations
-Rear foot elevated higher
-With plate punches
-Punches in different directions
Coaching points
-Bend and stop the knee rapidly
-Stiff punch with arms
Volume
3-4 sets
6 reps each side
Step & hinge
W pertubations
(Moderate)
Variations
Coaching points
-Bend at the hip
-Step and push back as fast as you can
-Should feel tension through hamstrings/glutes as opposed to all at the knee
Volume
3-4 sets
6 reps each side
Lateral bound
W aquabag
(Hard)
Variations
-Without aquabag
-With arms across chest
-On grass, soft floor, off boxes
Coaching points
-Push off ground fast as possible
Volume
3-4 sets
4-6 reps each leg holding
Scissor & cycle jumps
From bounce
(Easy)
Variations
-Over hurdles
-Over stick/noodle
Coaching points
-Must split knees apart explosively at top of the jump
-Spring off with stiff ankles and get as high as you can
-Spend as little time on the ground as possible
Volume
4-6 sets
4-5 reps each side
Hurdle jumps
Continuous
(Moderate)
Variations
-Alternating hurdle heights
-Mixed hurdles & boxes
Coaching points
-Spend as little time on the ground as possible
Volume
Hurdle hops
Continuous, hurdles & boxes
(Hard)
Variations
-Alternating hurdle heights
-Mixed hurdles & boxes
-Rotations in between hops
Coaching points
-Spend as little time on the ground as possible
-Spend as little time on the ground as possible
Volume
-You should aim to progress through these phases as soon as you are able to
-Focus: pelvic control, hip lock, terminal knee extension control, pain-free muscle bulk maintenance
-0-40 degrees knee flexion range of movement (no deeper)
-Examples: meniscal, patellofemoral joint and cartilage injuries
-The markers of difficulty are labelled in the top left corner of the exercise videos (e.g level one)
Single-leg deadlift
Band extension control
Variations
-Banded
-Kettlebell/dumbbell
-Contralateral load
Coaching points
-Kick back leg back to target
-Stand tall at the top
Volume
Single-leg deadlift
Unstable load
Variations
Coaching points
Volume
3-4 sets
6 reps each side
Single-leg hinge at wall
W aquabag rotations
Variations
-Plate punches
-Plate halos
-Aquabag
Coaching points
-Short & fast unlock of the knee
-Keep long with your head, chest stays out
Volume
3-4 sets
4-6 reps each leg
Fast step-up
Unstable load
Variations
-Aquabag
-Dangling weights
Coaching points
-Make loud sound on the box
-Stand very tall, very fast
Volume
Step-up spindle to MB slams
W hurdle
Variations
Coaching points
Volume
3-4 sets
6 reps each side
Single-leg snatch to hip lock
W hurdle
Variations
Coaching points
Volume
3-4 sets
4-6 reps each leg holding
Single-leg barbell squat
Free foot above box
Variations
Coaching points
-Keep leg lifted above box throughout entire squat movement
-Lift free hip up as high as you can
Volume
3-4 sets
6 reps each side
Quarter squat
Heavy & shallow
Variations
-One and a half reps
-Front squat

Coaching points
-Go until fatigue allows
-Don't push through pain
-Heavy & slow repetitions
Volume
Split good morning to step
Unstable load
Variations
Coaching points
Volume
3-4 sets
4-6 reps each leg holding
-You should aim to progress through these phases as soon as you are able to
-Focus: rotational & valgus control, for injuries that have arose from deficits in this or as a result of injury
-Examples: ITB syndrome, patellofemoral pain, patella instability, degenerative meniscus, ACL injuries
-Level One: generic mid-stance control
-Level Two: control in hip hinge
-Level Three: control of toe-off
Single-leg MB rotations
Throws
Variations
Coaching points
Volume
3-4 sets
6 reps each side
Step-off heilos
W plate
Variations
Coaching points
Volume
3-4 sets
6 reps each side
Step-off twists
W aquabag
Variations
Coaching points
Volume
3-4 sets
4-6 reps each leg holding
Single-leg deadlift
W fast throw betweens
Variations
Coaching points
Volume
3-4 sets
6 reps each side
Step & punch
W rotations
Variations
Coaching points
Volume
3-4 sets
6 reps each side
Step & chop
Or step & rotate (aquabag)
Variations
Coaching points
Volume
3-4 sets
4-6 reps each leg holding
Canoe snatch
W plate
Variations
Coaching points
Volume
3-4 sets
6 reps each side
Canoe snatch
W kettlebell
Variations
Coaching points
Volume
3-4 sets
6 reps each side
Canoe snatch
W aquabag
Variations
Coaching points
Volume
3-4 sets
4-6 reps each leg holding